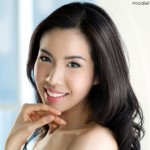 LOS ANGELES, Calif. — For many years, liposuction has been a popular choice for women who want to target problem areas and achieve a slimmer, smoother and firmer appearance. However, the procedure is not without its drawbacks, posing health dangers to some and short-lived results for others. To combat many of the 'cons' of liposuction, Epione Medical Corporation, a state-of-the-art aesthetic surgery center, now offers OptiLipo, a revolutionary alternative to liposuction. The procedure may successfully flush fat, block the ability to store fat and achieve long-lasting results, among other benefits.
"At Epione, we offer the latest and most progressive technology and aesthetic procedures in order to help out clients achieve the results they want, and look and feel better than ever before," said Dr. Simon Ourian™, medical director. "OptiLipo has quickly become the premier choice for women wanting to get rid of excess fat and cellulite without undergoing anesthesia or having to worry about future weight gain."
Revolutionary OptiLipo Treatment Flushes Fat, Fights Cellulite and Post-Treatment Weight Gain and Achieves a Smoother, Firmer Skin Surface
During the OptiLipo procedure, problem areas are injected with microscopic quantities of natural plant extracts, homeopathic, pharmaceutical agents and vitamins. The procedure targets fat reduction in desired areas, flushes the fat out and over the course of several sessions, blocks the body's ability to store fat in those areas, while simultaneously stimulating the body's ability to burn fat.
OptiLipo offers a number of benefits that liposuction does not:
OptiLipo is non-surgical procedure that does not require anesthesia, posing far less health dangers than liposuction.
OptiLipo achieves a smoother skin surface, and does not enhance preexisting cellulite, which often occurs with liposuction.
No extensive medical evaluations or elaborate laboratory data is required prior to undergoing the OptiLipo procedure.
On average, based on the patient's condition, results can be seen in two to three sessions. Some patients will see immediate results. Treatments are minimally invasive and recovery is immediate.
In addition to electing for OptiLipo as an alternative to liposuction, the treatment may also effective for aging skin, redundant or sagging skin, hand rejuvenation and neck rejuvenation.
"OptiLipo is one of the most popular procedures for women who want to reverse the signs of aging, regain a more youthful appearance and look fantastic in their clothes and swimwear," said Dr. Ourian™. "Schedule a consultation and let's discuss how OptiLipo can help you get amazing results."
For more information about OptiLipo, or other non-surgical aesthetic treatments offered by Epione Medical Corporation, please call 310.598.2345.