Laser Tattoo Removal in Beverly Hills
Age Spots Removal in Beverly Hills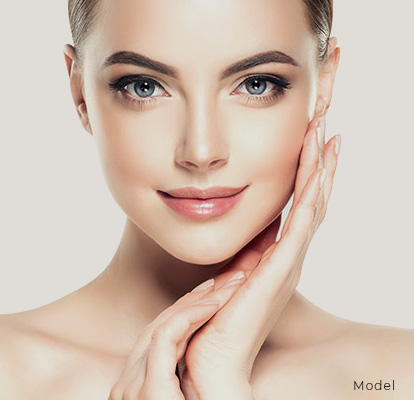 Rediscover the Joy of a Fresh Start
Some tattoos are meant to be with you for your entire life. But other times, a tattoo may not reflect who you currently are. Whether you've outgrown a tattoo or got one in a moment of indiscretion, Epione is here to provide effective laser tattoo removal in Beverly Hills. Reduce or even fully remove tattoo ink through a series of professional laser treatments in a state-of-the-art facility.
Tattoo Removal Based on Your Skin's Needs
For an optimal tattoo removal experience, you need someone who understands the needs of different skin types. At Epione, we find a laser tattoo removal solution that works with your body's natural skin factors, providing a personalized solution for every patient. After each treatment session, you should be one step closer to achieving your goals.
Control Your
Aesthetic with
Age Spots Removal
Brown spots on the skin can appear quickly and for various reasons. While they are rarely a sign of anything dangerous, these spots can still have a large impact on your life. Especially when in highly visible areas, skin spots can impact self-esteem and confidence in your appearance. That is why Epione is proud to offer non-surgical age spots removal in Beverly Hills to help you achieve clear, vibrant skin. 
Treat Age Spots
With an A-List
Cosmetic Specialist
Treatment for age spots can vary widely. So it is vital to consult with a cosmetic specialist to find the right treatment for you. Otherwise, you may risk wasting both time and money without any results. Depending on factors such as age and the severity of age spots, we can prescribe a personalized treatment plan.
Benefits of Laser Tattoo Removal
Effective tattoo reduction for most tattoos
Fast treatment sessions
Permanent reduction or removal of tattoo ink from your skin
Modern laser systems with better results
Results That Speak for Themselves
Appreciation from happy clients

Had a great experience seeing Dr. Ourian. It was very efficient. I spent time talking with a nurse practitioner about my goals and she went through the options with me. Then Dr. Ourian came in to do the artistry that he is so good at around my cheeks and mid face. I love my results! – Melissa Olson
Five star office, staff and physician. The staff was attentive to my every need and made my experience one to remember. I would highly recommend the Epione experience to anyone looking for a top cosmetic dermatologist. – LaSharm Goode
I started going here in 2018 and have always loved my results. The place is very fancy and professional and they're always good to me! – Shae
I am so amazed at the results …..Dr Simon is my new Best Friend…I wish he clone himself and open his office in Atlanta – Eugenia Gillis
I had a wonderful experience and was so impressed by the office and staff! I have been wanting to try the cool laser treatment for years. From beginning to end it was a five star experience. I highly recommend the entire team at Epione. Thank you!!! – Lisa Miller