When it comes to achieving brighter looking eyes, there are several non-surgical options that can be considered. In this article we will take you on a journey to explore whether a non-surgical face lift for the eyes exists. We will explore the facts and uncover the secrets behind achieving a captivating gaze without going under the knife.
Is there a non-surgical face lift for eyes?
Absolutely! There are indeed non-surgical options available specifically designed to address common concerns around the eyes such as sagging skin, wrinkles, and crows feet. These treatments aim to tighten and rejuvenate the skin around the eyes reducing the puffiness and enhance eye appearance.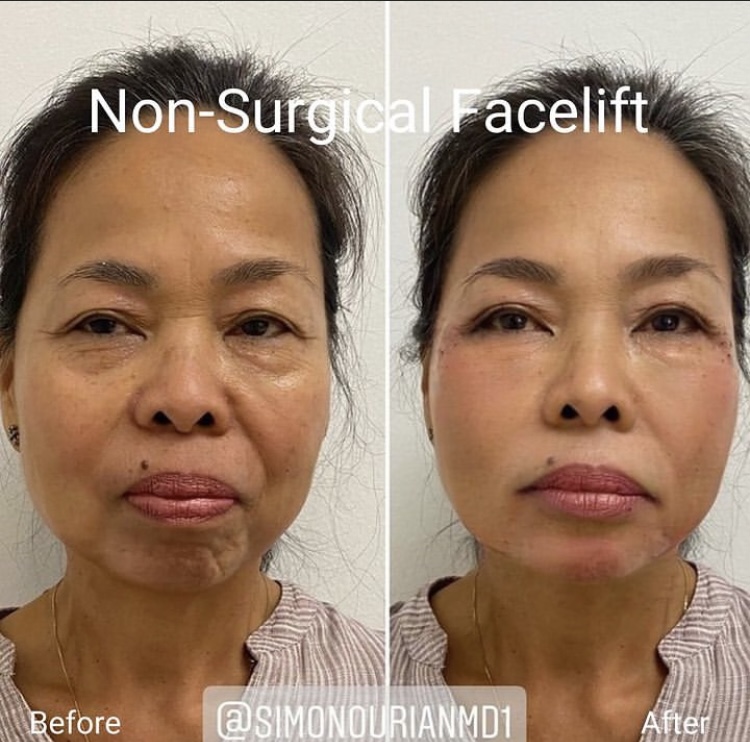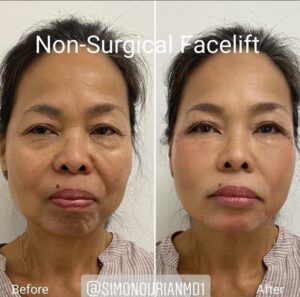 What procedures are available?
There are procedures for achieving a non-surgical face lift for the eyes. These include fillers, Botox injections, Ultherapy treatments, as well as various laser procedures, including Dr. Simon Ourian's Coolaser. Each of these options targets concerns related to wrinkles, sagging skin, or puffiness in areas around the eyes. The choice of procedure depends on goals and recommendations from professionals.
Which is the most recommended and safest?
Dermal fillers and Botox are recommended and safe options for a non-surgical eye lift. At Epione, Dr. Simon Ourian opts to do a combination of his top procedures such as the Coolaser, Botox, and Neustem to get optimal results.
It is best to consult your trusted professional in order to arrive at an informed decision on which procedures to go with.