In this article, let us look at how microneedling can breathe life into your skin, erasing the marks of the past and revealing a more confident version of yourself. Embrace the beauty of self-acceptance as you take each step closer to achieving your desired skin glow with the power of microneedling.
What is microneedling?
Microneedling is a procedure that utilizes a specialized device with fine needles. These needles create controlled micro-injuries on the surface of the skin. The purpose of microneedling is to activate the body's natural healing process, which involves producing collagen and elastin. 
Two components for maintaining skin, this increase in collagen and elastin levels helps enhance skin texture and minimize the visibility of scars, stretch marks, and fine lines while also promoting a revitalized complexion. Microneedling can be performed on parts of the body and is a minimally invasive technique commonly employed for rejuvenating the skin by Dr. Ourian. Contact us today to learn more with a consultation.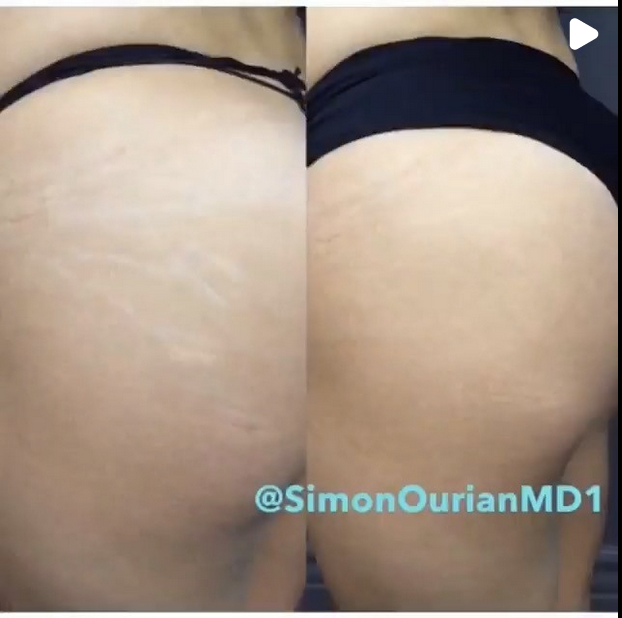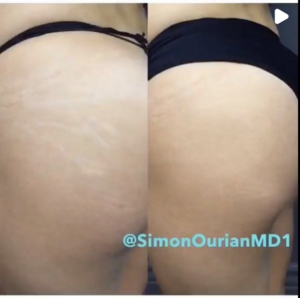 What are the potential risks and side effects of microneedling?
When considering the risks and side effects associated with microneedling for stretch mark removal, it is important to note that they are typically mild. These can include redness, slight swelling, or discomfort after the procedure, as well as temporary sensitivity in the treated area. However, these risks can usually be managed through post-treatment care recommended by your healthcare professional.
What is the aftercare treatment of microneedling?
If you are wondering about treatment care recommendations to ensure long-term success with microneedling for stretch mark removal, these are some recommendations that often involve applying skincare products, staying away from sun exposure, and consistently following a suitable skincare regimen.
In conclusion, each microneedling session is a step towards a more confident version of yourself. By seeing stretch marks as obstacles, they become chapters in your story of renewal. With every microneedling treatment you undergo, you embark on a journey of rejuvenation and self-acceptance. Here is to a future where confidence radiates, and your skin reflects a tale of strength and growth. We appreciate your presence on this journey toward renewal and self-exploration at Epione in Beverly Hills.