A cut above: Dr Simon Ourian™, cosmetic dermatology doctor to the stars
Dr Simon Ourian™ has become one of the world's most sought-after cosmetic dermatology doctors, with superstars such as Kim Kardashian on his books. But he is also at the center of one of the world's fastest growing industries, with a huge chunk of those revenues now coming from the Middle East.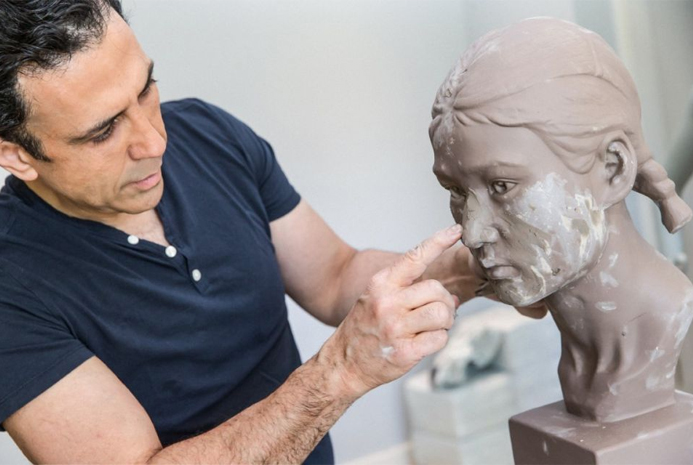 He knows that better than most.
Since founding Epione Beverly Hills 20 years ago, Dr Ourian™ has become one of the world's most famous celebrity doctor, and his clients include some of the world's most famous people, including the Kardashian-Jenner family, Victoria's Secret supermodels, actors, musicians, and many of the world's royalty.
Pictures of Brad Pitt, Salma Hayek and Lady Gaga adorn the walls of his Los Angeles office, and there are few places in Hollywood that he walks into without being asked for a selfie. The cosmetic dermatology doctor to the stars has become a star in his own right, with 2.5 million followers on Instagram and clients in every corner of the globe – with a hefty chunk coming from the Middle East.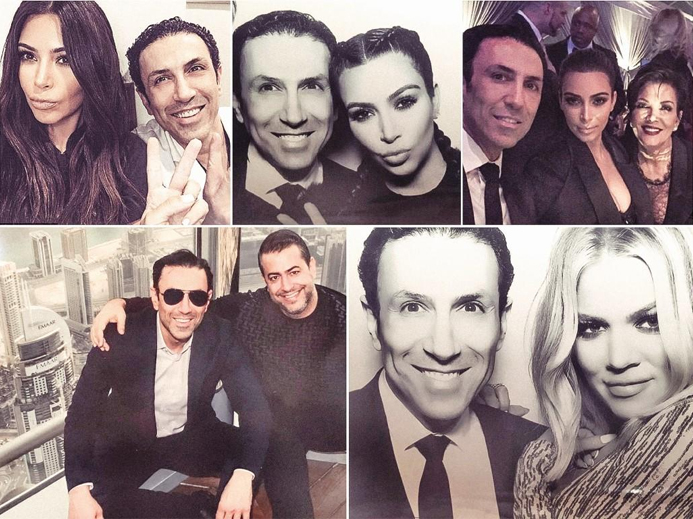 It helps, of course, that Dr Ourian™ is at the centre of the one of the world's fastest growing industries.
Fuelled by the expectations of social media and thanks to the increasing affordability and safety of cosmetic procedures, along with a huge number of new non-surgical procedures, the market is already worth around $34bn. And according to Grand View Research, the global cosmetic surgery market will be worth $43.9bn by 2025.
Other experts put that figure close to $50bn.
"In the past ten years the industry has grown 20 times in size, and in some sectors by hundreds," he tells Arabian Business at his practice in LA.
"It's not just been a slow incremental increase, it's been massive. You have to remember that only 10 percent of people in the US have ever had procedures, so the other 90 percent are our potential customers and that's just in the US alone. I actually think there is room for a 1,000 percent growth in the next two years."
The doctor then whips out his favorite picture, and it isn't one of the many with A-listers he has worked with. This one is a map of the world, with red circles over the various cities where he has clients.
The bigger the circle, the bigger the number of clients there. From Santiago to Seoul, no big city is missing, but what is interesting is how red the Middle East is – particularly Dubai, Abu Dhabi, Riyadh and Jeddah.
In total, 70 percent of his patients are from outside the US, with the GCC accounting for the highest proportion, followed by London and Moscow.
"The largest number of clients outside the US actually come from the UAE. Make no mistake, the Middle East is a huge and core market for us and a big part of the industry's success today," he says of demand from the region.
Global phenomenon
North America dominated the global market for cosmetic surgery in 2016, accounting for more than 40 percent of the total market. This is owing to increased awareness about cosmetic surgeries, their growing demand, and easy availability of several commercialized procedures and skilled professionals in this region.
The popularity of non-invasive aesthetic procedures is high, and has grown by 44 percent since 2011, accounting for 42 percent of the total expenditure on cosmetic procedures in North America. The growing geriatric population and their desire to remain attractive drive the market for anti-aging products. In 2015, UK-based Pestle & Mortar Cosmetics launched its hyaluronic acid-based serum in the US.
Asia Pacific is anticipated to be the fastest growing region during the forecast period from 2017 to 2025, owing to the growing demand for cosmetically surgeries in Japan, South Korea, India, and China. Growing aesthetic awareness among the population and increasing medical tourism in the region due to developing healthcare infrastructure and affordable treatments are likely to propel the market.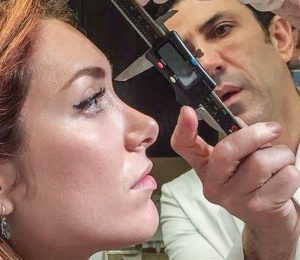 The large target population of China makes it an attractive market for industry players.
A growing demand for fillers is partially fulfilled by people traveling to South Korea for aesthetic procedures.
Many industry players are aligning their strategic initiatives to capture the untapped market in China.
In March 2015, BMG Pharma announced its entry into the Chinese market by launching its product Laluxid Gel, which prevents infections. Luqa Pharmaceuticals assisted the company with marketing and distribution of the product.
The art of science
This is all a long way from 1998 when he first opened his surgery in Los Angeles. Born in Iran, he moved to the US in the 1980s, living in small apartment with his parents and working at McDonald's while he learned English. His first experience of cosmetic surgery was watching the movie Ash Wednesday in which Elizabeth Taylor undergoes a procedure.
Although initially more interested in arts and sculpting, his parents suggested he pursue medicine as a career. He received his undergraduate degree in molecular biology and was awarded his medical degree from Wayne State University in Michigan.
During his residency training at UCLA, Dr Ourian™ developed an interest in the field of laser and aesthetic surgery and in 1998 he envisioned a place where everyone could benefit from the most recent advances in aesthetic and anti-aging medical technology.
That led to the creation of Epione Beverly Hills – his dream being for it to serve as the most comprehensive, state-of-the-art laser and aesthetic surgery centre in the world.
And Dr Ourian™ is clear about one thing: cosmetic surgery may be his job but he is a sculptor by vocation. And in his mind, they are indivisible. "It is the study of human anatomy and the classic art of sculpting that has been the most vital aspect of what has helped me achieve natural, realistic results for my patients over the years."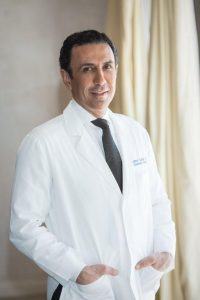 Whether in his art studio or his medical office, this attention to detail is what has made him a master at what he does. "My sculpting and cosmetic work are very similar. It is like a pointillist painting, where many small changes converge into an integrated whole," he says of his twin passions.
Epione was one of the first centres in California dedicated to the practice of aesthetic laser procedures and non-invasive procedures. He is considered a leading authority in the utilisation of lasers for non-invasive aesthetic treatments and notably developed the Coolaser and Coolbeam procedures.
Today it offers the latest treatments for all types of skin conditions including many innovative aesthetic procedures such as Botox, Restylane, and Radiesse injections, stretch mark removal, vein treatment, laser skin resurfacing and chemical peels.
Power of social media
So just how has his business and the industry grown so rapidly? Last year alone $10.7bn was spent just on materials and chemicals used globally on cosmetic procedures.
"It is the perfect storm. We have better tools and skills than we did 15 years ago. In those days you needed massive surgery and you worried that you would wake up looking like a monster. But also today people are far more aware, thanks mostly to social media, of what can be done.
"Instagram and Facebook allow doctors like me to put our 'artwork' in front of huge audiences. And of course, the price points have come down," he says.
Thanks to his use of social media and high stream of celebrity clients, he has featured on Keeping Up with the Kardashians, Today Now and Fox News. All of which has kept his own business booming, and elevated his own status to that of an industry pioneer.
As for the next five years, Dr Ourian™ says huge technological advancements mean many new procedures will hit the market, giving the industry yet another boost.
The business of cosmetics
Cosmetic surgery and procedures have been broadly categorized into surgical and non-surgical.
Cosmetic surgery or surgical procedure is segmented into breast augmentation, liposuction, tummy tuck, eyelid surgery (blepharoplasty), and breast lift. The non-surgical segment is further segmented into botulinum toxin, fillers, laser hair removal, chemical peels, photo rejuvenation and micro-dermabrasion.
The global increase in population also results in an increased demand for anti-aging cosmetic and aesthetic treatments. Owing to its distinctive visco-elastic and moisturising properties coupled with lower toxicity levels, for instance, demand for hyaluronic acid products are directly affected by growing application in minimally invasive anti-aging solutions.
Invasive or cosmetic surgery accounted for the highest share in 2016. The dominance of this segment can be attributed to increased affordability, enhanced safety, and long-lasting results of surgeries.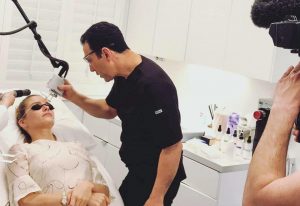 The non-surgical procedures segment is estimated to grow at a higher rate over the forecast period. This is due to increasing aesthetic awareness among the population and rise in medical tourism in regions such as India, South Korea, Brazil and Singapore. In addition, non-surgical procedures are more economical for patients.
Non-surgical procedures such as fillers, laser hair removal and chemical peels are expected to propel the market's growth, owing to the increase in adoption and awareness and technological advancements.
"I think hair cloning will become really big. We are heading to a stage where if you can afford it, baldness will become a thing of the past.
"But the real advancement I see is in techniques to reduce fat in your body instantly. In a decade from now, it's possible you will be able to walk into my surgery fat and leave it thin," he says.
And as for his own business, again, anything is possible. He doesn't rule out an IPO in the next decade, but for now has too much on his plate to consider it – including the small matter of managing the looks of his roster of Hollywood superstars.
"Is there more pressure working with a major celeb? Well they are like anyone, they want good results. The difference is you have zero margin of error, or everyone will see it!"
Luckily for him, everyone who has seen his work keeps coming back for more.