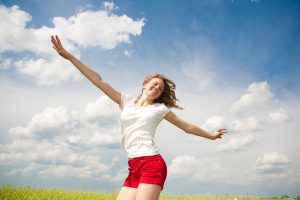 Whether you are considering or have just recovered from your life-changing cosmetic surgery in Los Angeles, it's important to feel good in the skin you're in. As the premier cosmetic surgeon in Los Angeles, Dr. Ourian takes pride in making patients feel as good as they wish to look.
Classically, there are four body shapes. Yes, we know, there are as many types of bodies as there are women on earth! But for the sake of this discussion, we can say that most women will be able to relate to one of the following four categories.
Pear Shaped
• Your waist is larger than your bust
• You have proportionately slim arms and shoulders
• You have wider hips
• Celebrity Icon: Beyoncé
Apple Shaped
• You carry the most weight through your bust and mid-section
• You are not as curvy through your hips
• Celebrity Icon: Meghan McCain
Hourglass Shaped
• You'd describe your body as curvy
• You have a well-defined waist
• Your bust and hip measurements are roughly even
• Celebrity Icon: Scarlett Johansson
Square Shaped
• You're not particularly curvy
• Your shoulders and hip measurements are nearly the same
• Your weight is evenly distributed throughout your body
• Celebrity Icon: Charlize Theron
Dressing the Pear-Shaped Body
Best Bets
Because Pears are bottom-heavy, you want to draw attention upwards towards your waist, back, or neckline. Try a solid bottom with a colorful patterned top, a belted dress with a men's style jacket over it, or, for evening, play with backless and strappy tops.
Accessories
Jewelry is your new best friend. Choose chunky necklaces and earrings that draw the eye upward. It doesn't have to be expensive to show off your taste and style.
Jeans & Pants
Because you are pulling attention towards your upper half, jeans and pants should be in dark, neutral colors. The best cuts for your shape are bootcut and flare; if you are petite, bootcut and classic trouser fits are more elongating.
Dressing the Apple-Shaped Body
Best Bets
Apples have skinny legs and full busts – features that should be played up! You look great in short skirts, especially with heels (just don't go too high – you could wind up looking less refined.) Pair your miniskirt with a flowy tunic or A-line blouse for an ultra-feminine look. To go more casual, wear relaxed, boyfriend button-up pants with a V-neck to highlight your gorgeous chest and well-formed bottom half.
A Special Tip for Apples
Your one problem area is your midsection; choosing a substantial fabric will streamline your look from your bust through your hips. Materials like raw silk, linen, tweed, and gabardine will all look great on you. AVOID JERSEY! It can be very thin and will draw attention to your weak spots.
Jeans & Pants
When it comes to bottoms, Apples can take their pick! Skinny jeans and leggings look great on your body type, especially when paired with casual, classic oversized tops like chunky sweaters, exotically colored tunics, or straitlaced button downs. Those with long legs can wear their skinny pants with flats – just make sure the hem comes all the way to the ground.
Dressing the Hourglass Shaped Body
Best Bets
Hourglasses are built in perfect proportion to show off your womanly curves. Jackets that taper at the waist look great on you, especially over a plunging V-neck that draws attention to your chest and neck. Try a cap sleeve or flutter sleeve top to show off your all-over good figure. The wrap dress was practically built for you.
Hourglass Beware!
Watch out for boxy styles which will camouflage your curves. Also, flowy and loose-fitting styles will create the illusion that you are larger than you really are. If you like one of these pieces, add a belt to enhance your waist.
Jeans & Pants
You were made for high-waisted, floor-grazing flares worn with heels. Because your shape is already so balanced, avoid extra details like large seams, cargo pockets, or bedazzling which accentuate your hips.
Dressing the Square Shaped Body
Best Bets
Squares look best when you show off your muscular arms, defined shoulders, and straight waist. Racerback and strapless tops and dresses work wonders on your body. Flowy tunics and dresses look amazing on you. If you want to add some curve to your waistline, wear shirts that can be tucked in.
Square Shape Rule of Thumb
To keep squares in balance, accentuate either the top or bottom. If you wear an oversize top, choose skinny or fitted bottoms. If you wear a flowy skirt or oversized pant, go for a form fitting top.
Jeans & Pants
Flares and bootcut styles are both slimming and elongating. If you're petite, try wide-leg cuts. Because your midsection is straight, you should avoid high-waisted pants which will make your shape look awkward.
Final Thoughts
You may fit neatly into one of these categories, or you may be a combination. You may be plus sized, super tall, have big ears, etc. This is all about finding what works for you.
Cosmetic Surgery in Los Angeles
Many people feel uncomfortable about their bodies and would like to find out about making a change. At Epione Beverly Hills, we provide Body Contouring procedures which reshape areas of the body that have been unresponsive to diet and exercise. To learn more about cosmetic surgery in Los Angeles, contact Dr. Ourian today!